Vomigin®
Natural antiemetic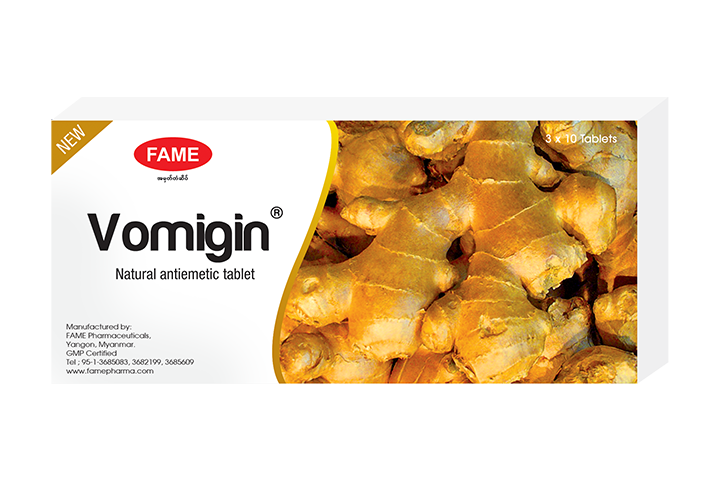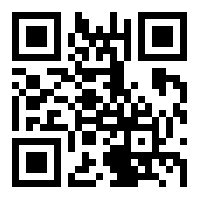 Composition:
Each tablet contains:
Zingiber officinale
(Ginger) extract ……………………………………… 150 mg
Elettaria cardamomum
(Cardamon) extract ………………………. 25 mg
Cinnamomum zeylanicum
(Cinnamon) extract …………………. 25 mg
Pharmacological actions:
◆ Ginger has a long tradition of being very useful in alleviating symptoms of gastrointestinal distress, including the nausea and vomiting. It has been attributed to the combined action of constituents known as gingerols, zingerones and shogaols. It has a direct effect on the gastrointestinal tract through its aromatic, carminative, and absorbent properties by increasing gastric motility and adsorption of toxins and acids. Many studies indicate that ginger's antiemetic activity is mediated through the peripheral nervous system.
◆ Cardamon extract contains borneol, pinene and caryophyllene. Clinical studies have shown that it transfers dampness, counteracts nausea and vomiting, relieves abdominal fullness and diarrhea. It is used as carminative to relieve stomach stagnation and aid digestion.
◆ The essential oils of cinnamon bark, cinnamaldehyde and eugenol have stimulating effect on the stomach and intestines, increasing appetite and reducing nausea and vomiting. It does indeed prevent the nausea associated with seasickness and other types of motion sickness.
Indications:
Symptomatic treatment for dizziness,vertigo, nausea and vomiting for various origins such as motion sickness and cervical spondylosis
Dosage:
Adult – one to two tablets two times per day before meal. For the prophylaxis of motion sickness, 30 minutes before travel.
Side effect:
Mild gastrointestinal symptoms such as heartburn may occur in some individuals.
Quantity supplied:
10 tablets in one blister, 3 blisters per box