Corporate Social Responsibility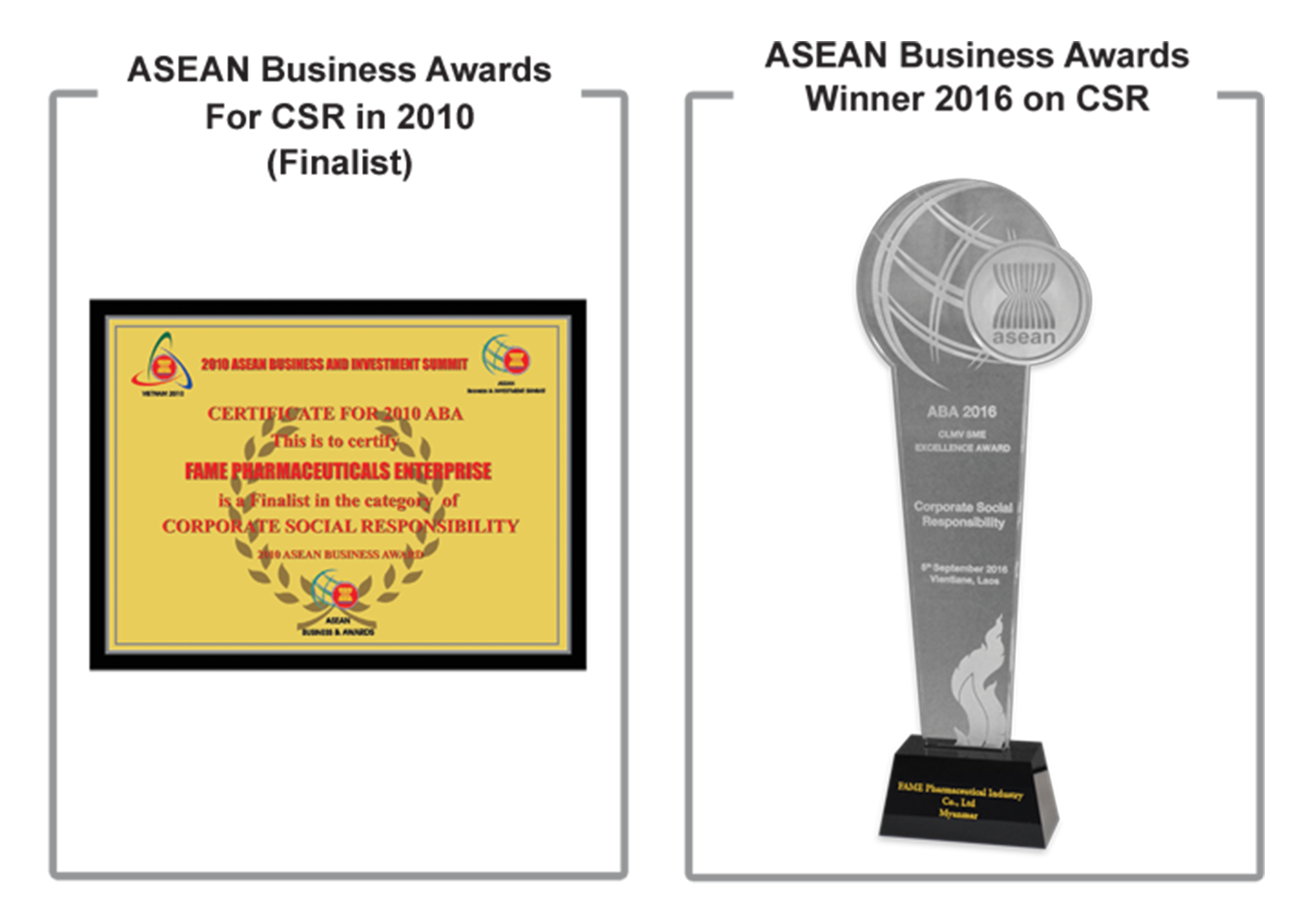 The goal of CSR is to embrace responsibility for the company's sections and encourage a positive impact through its activities on the environment, consumers, employees, communities, and all other members in the public sphere. FAME Pharmaceuticals has been actively practicing CSR since 2010, continuously balancing profit opportunities and our sincere respect for people and the environment. In recognition of our efforts, the ASEAN Business Award was successfully awarded to FAME in 2010 and Winner of ASEAN Business Awards 2016 (CLMV SME Excellence Awards) for CSR was also awarded by ASEAN Business Advisory Council (Laos) in 2016.
Since 2010, FAME Pharmaceuticals has adopted the overall philosophy of Corporate Social Responsibility (CSR) whereby the company balances its business enterprise goal of making profits with social and environmental responsibilities to the community and our planet. In other words, the company honors a triple bottom line of "People, Planet, and Profit."
FAME puts the CSR philosophy into action by engaging in fair and beneficial business practices toward labor, the community and the region where the corporation conducts its business. FAME takes into account sustainable environmental practices when making decisions regarding the company's manufacturing operations.
As a corporate philosophy, our CSR program functions to ensure and monitor our active compliance with the spirit of the law, government regulations, ethical standards, and international norms. Our CSR goal is to embrace responsibility for the corporate action and encourage a positive impact through activities with our consumers, employees, communities, and environment.