Our Mission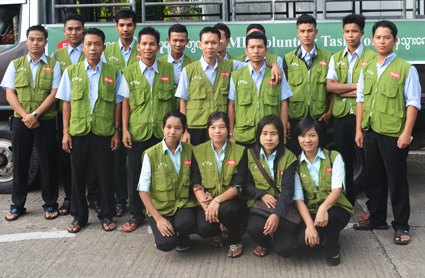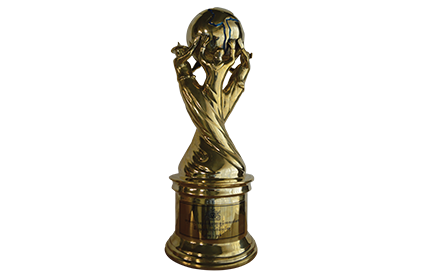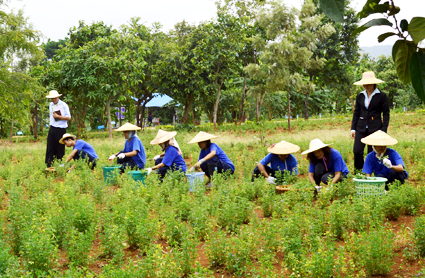 As a Company, we strive to:
♦ Develop herbal medicines beginning with the organic farming of high quality raw plant material through to the manufacture of pharmaceutical grade finished products.
♦ Implement organic agriculture through the entire country to promote the welfare of local farmers and a healthy population.
♦ Ensure customer satisfaction and continual improvement regarding our products and processes in accordance with Quality Assurance and Quality Control standards.
♦ Maintain integrity of our products by complying with the Integrated Management System based on ISO14001, OHSAS 18001, ISO 9001 and GMP standards.
♦ Practice CSR activities to the benefit of our customers, community, environment, and employees.
Compliance with International Standards
To maintain the highest customer satisfaction, all of our manufacturing activities are carried out according to the following guidelines and international standards. Good Manufacturing Practice (GMP) is a paramount concern for a pharmaceutical factory that all the products manufactured and released must be assured for their efficacy, safety and quality. To fulfill these criteria, FAME Pharmaceuticals Factory produces high quality products under the GMP guidelines established by the WHO and also received a GMP certificate in January 2003 from the Ministry of Health, Union of Myanmar.
ISO 9001:2015 is a Quality Management System for enhancing customer satisfaction by meeting customer requirements. It is a system by which an organization can provide an effective quality assurance program of its manufacturing processes. By implementing the Quality Management System, we can prove that all of our products and processes are systemically carried out to the benefits of our customers. Our Quality Management System has been certified by Bureau Veritas Quality International (BVQI),UK since October 2002.
ISO 14001:2015 is an Environmental Management System designed to preserve natural resources. FAME Pharmaceuticals has been certified by BV Certification since December 2006 and was awarded the National Energy Award by Ministry of Energy of the Union of Myanmar and Winner of ASEAN Energy Awards 2013.
ISO 45001:2018 is an Occupational Health and Safety Management System that promotes job satisfaction through safe and healthy work places and working conditions. At FAME, we put a strong emphasis on both the mental and physical comfort of our employees, temporary workers, contractors, visitors and those working in our facilities. For our systematic efforts in worker safety, the OHSAS 18001:2007 (Occupational Health and Safety Assessment System) Certificate has been attained since December 2006. FAME sucessfully achieved an upgraded version of this certificate ISO 45001:2018 on 2019.
Commitment To Organic Farming
The FAME Organic Pharming Project was started in 2000 to practice organic agriculture methods in Myanmar. The primary goal was to grow herbal medicinal plants cultivated throughout the country. Today, many of our herbal supplements and natural products are made with organic herbs harvested directly from the farm. At FAME, we are strongly committed to growing our raw materials by organic farming methods.
Our Values
Corporate Social Responsibility (CSR) is to embrace responsibility for the company's actions and encourage a positive impact through its activities on the environment, consumers, employees,communities,and all other members in the public sphere. FAME Pharmaceuticals has been actively practising CSR since 2010, continuously balancing profit opportunities and our sincere respect for people and the environment. In recognition of our efforts, the ASEAN Business Award was successfully awarded to FAME in 2010.