FAME Organic Pharming Project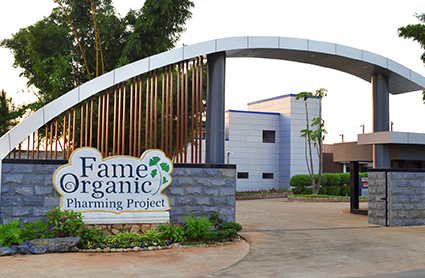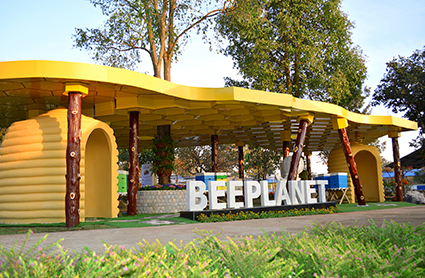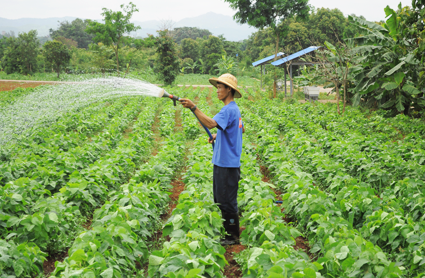 Our organic farm, the "FAME Organic Pharming Project" was started in 2003 to practice organic agriculture methods in Myanmar. The primary focus of the FAME organic farm is to grow herbal medicinal plants that are cultivated within Myanmar. Many of our FAME herbal supplements and natural products are made with organic herbs that are freshly harvested from the farm.
The growing of our organic herbs was systematically implemented by applying natural fertilizers, composting for nourishment, employing natural pest control and using untreated non-GMO seeds and plants. Our goals are to minimize the risk of hazards to the environment, to conserve biodiversity, to assist the local farmers, and to promote the healthy living of people throughout the world.
Being certified with the Organic Agriculture Certification Thailand (ACT) in 2010 evidences FAME's strong commitment to organic agriculture sustainability. In 2014, the FAME farm was certified with USDA Organic (United States Department of Agriculture, National Organic Program) and Australian Certified Organic to continue our commitment to organic farming practices.
Presently, our organic farm is producing raw herbs and raw materials that are supplied to our factory in the manufacture of high quality supplements for the world's health conscious consumers. Our organic farm is located in No. (706), Kywal Nar Htauk Village Road, (Access through Railway Station Road from Mandalay-Lashio Road) Anee-sa-khan, Pyin Oo Lwin, Mandalay Region, Myanmar.
Organic Farming in Myanmar
FAME Organic Pharming Project Profile
FAME Herbal Garden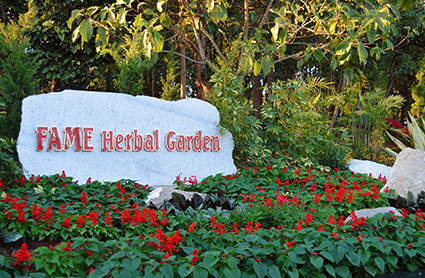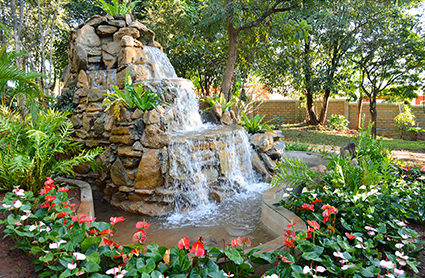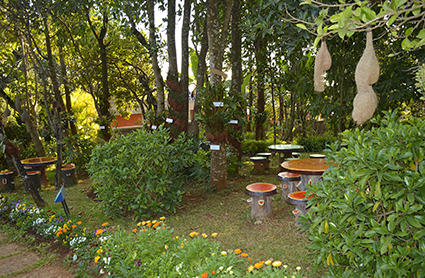 We started our herbal organic garden in Dec 2014 and officially opened in January 2015. The main purpose is to show our herbal plants which is grown in our " FAME Organic Pharm" within a short trip to our exclusive visitors. FAME herbal garden shows all of the medicinal herbs that are used in FAME natural and organic products with a very well organized plan and well managed decoration by some other flowers. By viewing only at herbal garden could make you to know the varieties of herbs that are growing inside our farm before going around for 45 acres of FAME Organic Pharm.
FAME Showroom and Sales Center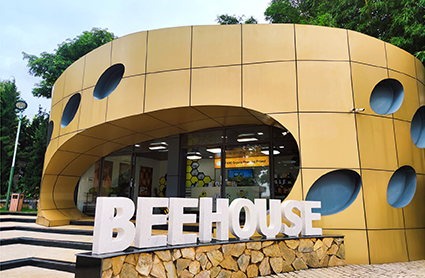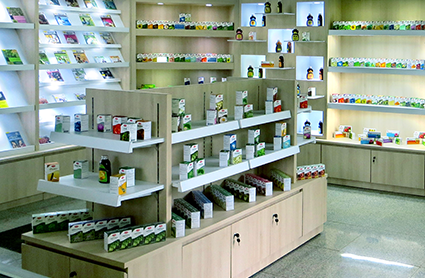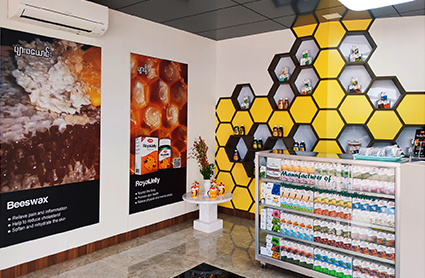 For all FAME Organic Pharm visitors and customers who would like to buy our natural and organic health supplements, FAME Showroom and Sale Center near by Pyin Oo Lwin was opened on September 1st, 2016 at FAME Organic Pharming Project.