Certificates & Awards
The FAME Pharmaceuticals manufacturing plant operates under the strict guidelines of GMP (Good Manufacturing Practice) and ISO (International Organization for Standardization). Our manufacturing plant is run according to ISO 9001:2015 (Quality Management System), ISO 14001:2015 (Environmental Management System), and ISO 45001:2018 (Occupational Health and Safety Management System). Our plant is registered with the United States FDA and was certified the USDA organic by the Australian Organic certifying organization.
Due to our commitment to practices that are environmentally and socially responsible, ASEAN Business Award for CSR was awarded in 2010 for practicing solar-powered drying systems for raw herbal materials, National Energy Awards by ASEAN Ministry of Energy and Mineral resources in 2013, ASEAN-OSHNET Excellence Award in 2016 by ASEAN-OSHNET for excellent performance in occupational safety and health through the implementation of sound OSH management system and Winner of ASEAN Business Awards for CSR in 2016 in the category of CLMV SME Excellence Awards. The company also received the President's Excellence performance Award by the President of Myanmar in 2014. FAME Organic Pharming Project was awarded ASEAN Business Awards 2017, SME Excellence Award Winner for innovative category on 6th September 2017 in Manila, Philippines. FAME was also received Gold Winner for Excellence in Workplace Environment (Local), Bronze Winner for Most Innovative Use of Technology in HR (Local) in a competition of Myanmar Employer Awards 2017 leaded by JobNet online recruitment on 9th December 2017. FAME was proudly received The Country Winner of SME Excellence-Employment, ASEAN BUSINESS AWARDS 2018 in Singapore.
ASEAN Business Awards For CSR in 2010 (Finalist)
ASEAN Energy Awards 2013 (Winner)
Myanmar President's Excellent Performance Awards 2014 (Winner)
ASEAN Business Awards 2014 (2nd Runner Up)
Most Admired ASEAN Enterprise Innovation
ASEAN-OSHNET Excellence Award 2016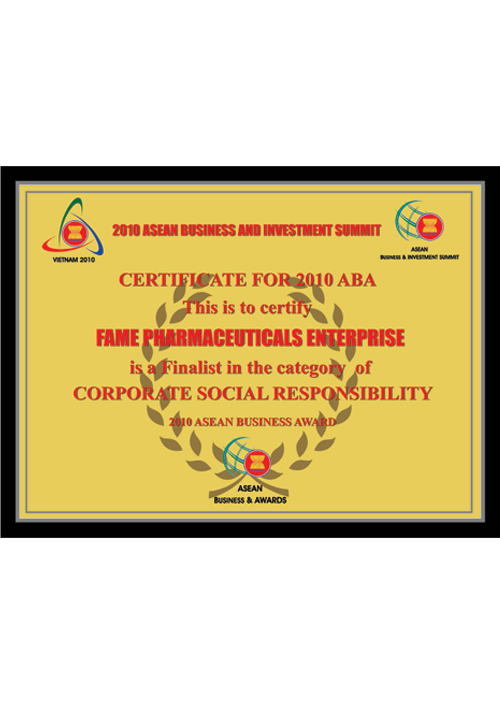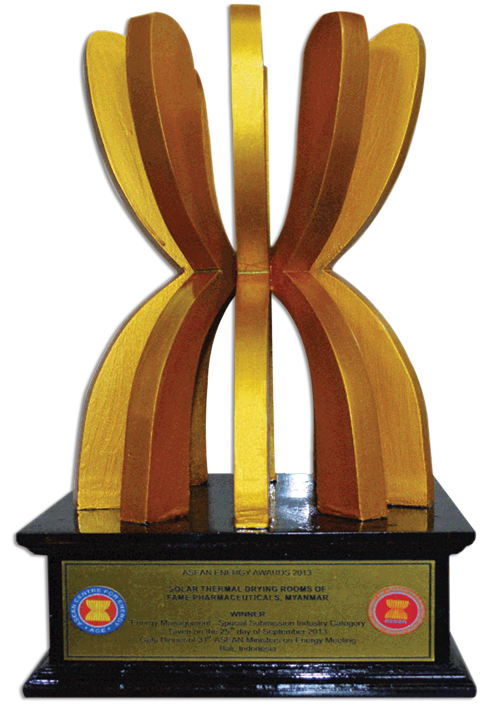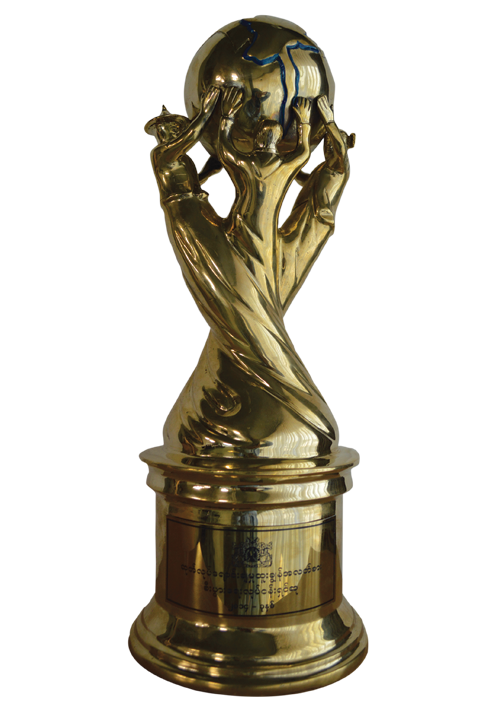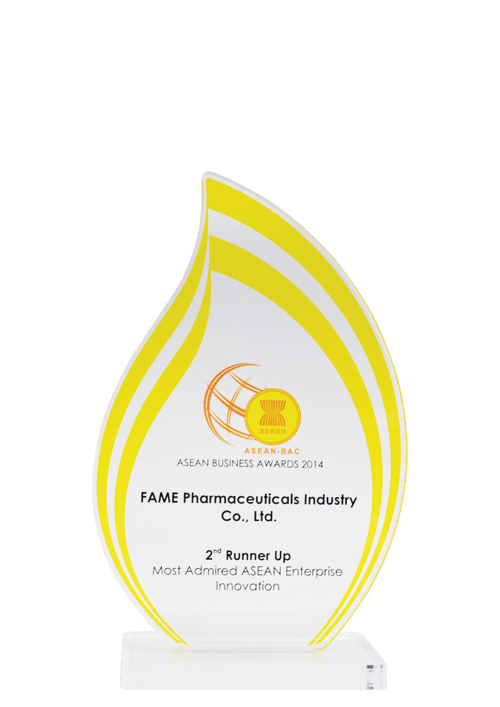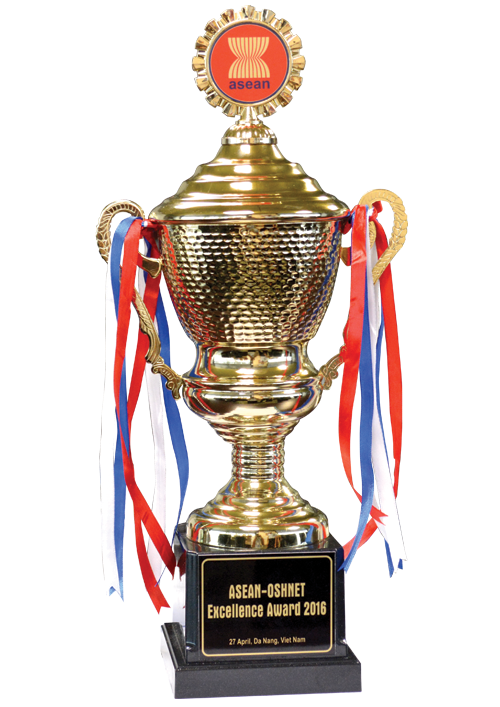 ASEAN Business Awards Winner 2016 on CSR
ASEAN Business Awards Winner 2017 on Innovation
Excellence in Workplace Environment (Gold Winner)
Most Innovative Use of Technology in HR
(Bronze Winner)
ASEAN Business Awards SME Excellence-Employment Country Winner 2018