Manufacturing Plant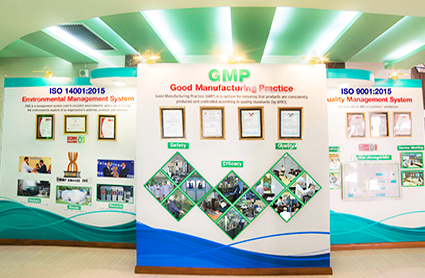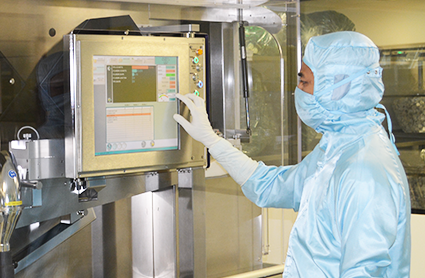 Since 1994, FAME Pharmaceuticals manufacturing plant has been producing high quality herbal supplements and natural products from plants harvested from our certified organic farm in Myanmar and other cultivated areas throughout the country.
FAME Pharmaceuticals manufacturing plant operates under the strict guidelines of GMP (Good Manufacturing Practice) and ISO (International Organization for Standardization). Our manufacturing plant is run according to ISO 9001:2015 (Quality Management System ), ISO 14001:2015 ( Environmental Management System), and ISO 45001:2018 (Occupational Health and Safety Management System). Our plant is registered with the United States FDA and was certified USDA organic by the Australian Organic certifying organization. By operating our manufacturing plant in compliance with these international standards, we ensure that our supplements are made with highest quality ingredients, adhere to strict product specifications, and provide healthy benefits to our customers. In addition, our products have tested 100% carbon neutral indicating their safe impact upon the environment.
Along with following GMP, FAME Pharmaceuticals manufacturing plant has an intensive quality control and assurance system in place which tests the raw materials entering the plant and the finished products for purity and quality to ensure customer satisfaction. State of the art instruments are used to ensure that the finished products are manufactured to high quality standards.
As part of the plant's operations, the research and development department is at the forefront of developing new products using the most advanced chemical laboratory methods and modern industrial equipments. In its efforts to continually improve our manufacturing operations, the R&D department has formed research partnerships with organizations throughout the world such as the International Health Association (USA), Herb Research Foundation (USA), British Herbal Medical Association (UK), and IGV Institute (Germany).