Tinoflam®
Natural anti-inflammatory agent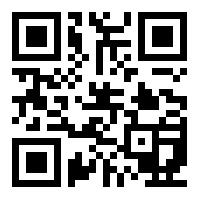 Composition:
Each capsule contains extracts of:
Tinospora cordifolia stem …………………………………………. 1.5 gm
Willow bark (Salix alba & Salix tetrasperma) ………….. 0.3 gm
Pharmacological actions:
1.Inflammation and pain
Tinospora cordifolia: Syringin and cordiol are active principles of Tinospora cordifolia, which have potent anti-inflammatory and anti-arthritic activities. Due to inhibition of C3 convertase and serine protease, which indicates that involved in anti-inflammatory activity. It significantly reduces the pain and morning stiffness in patients having rheumatoid arthritis. It also reduces bursitis, tendinitis, gout, stomatitis, gingivitis, tonsillitis, pharyngitis, bronchitis, hepatitis, nephritis, and cystitis.
Willow bark: The principle active constituent of willow bark was long thought to be a compound known as salicin, which chemically is salicyl alcohol glycoside. All of the phenolic glycosides (including salicin, salicortin, tremulactin) have similar physiological effects, being prodrugs that are converted to the active principle, salicylic acid, in the intestinal tract and the liver. Salicin containing willow bark extract selectively reduces production of prostaglandin E2 by COX-2 whereas occurs in inflamed tissues, although not by inhibiting the COX-2 enzyme activity directly. It inhibits LPS – induced cytokine release (TNF α and IL – 6 ) in human monocytes and thus, play a role in preventing cartilage damage.
2. Rejuvenation
They have not only direct destructive action on free radicals but also increase levels of glutathione and vitamin C-two of the most important antioxidants for the body. It has a long history of using for anti-aging and longevity.
Indications:
◆ Inflammation and pain
◆ Rheumatoid arthritis
◆ Rejuvenation
Dosage:
2 to 12 years : one capsule two times daily after meal
12 years and above : one to two capsules two times daily after meal
Side effects:
Allergic reactions and gastrointestinal symptoms in some individuals.
Caution:
Alcohol may mask symptoms of salicylate over dose and enhance the toxicity of salicylates.
Contraindications:
Pregnancy and lactation
Quantity supplied:
10 capsules in one blister, 3 blisters per box
Also available as 60 capsules per bottle