Ladymax®
Phytoestrogen supplement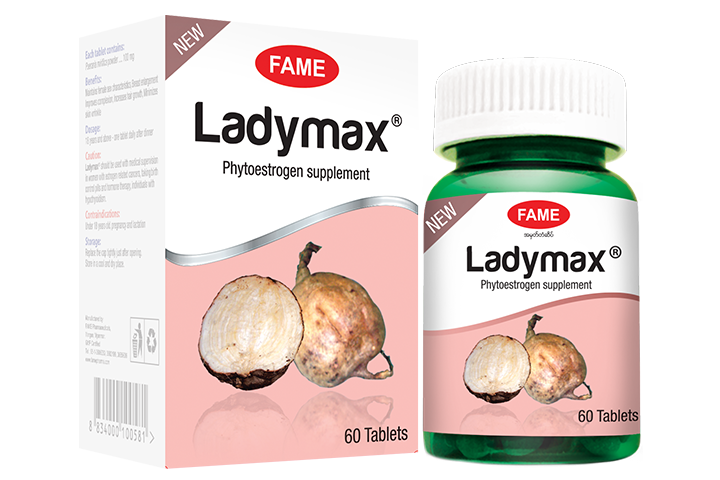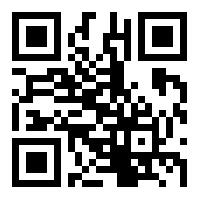 Composition:
Each tablet contains
Pueraria mirifica powder …………….. 100 mg
Plant description:
P. mirifica plants are widely grown in Myanmar and Thailand. It is a medicinal plant that has been used for many years in Southeast Asia for medicinal purposes. Medicinal part is rhizome and sizes vary according to the type of soil conditions.
Chemical constituents:
The rhizome of P. mirifica contains a group of Phytoestrogens containing miroestrol and deoxymiroestrol, which possess highest estrogenic activity among the known phytoestrogens due to structural similarity to estradiol. This substance has been proven 2 times more effective than estrogen. It also contains isoflavone (puerarin) and coumestran groups of phytoestrogens.
Benefits of Pueraria mirifica:
◆ Maintains all female sex characteristics
◆ Breast enlargement
◆ Improves complexion
◆ Increases hair growth
◆ Minimizes skin wrinkle
Dosage:
18 years and above – one tablet daily after dinner
Side effects:
Mild headache, flatulence, nausea and white discharge may be occurred. The dose should be reduced in these conditions.
Caution:
Ladymax® should be used with medical supervision in women with estrogen related cancers, taking birth control pills and hormone therapy, individuals with hypothyroidism.
Contraindications:
Under 18 years old, pregnancy and lactation
Combination therapy:
P. mirifica can be used together with vitamin C (Nature-C®) supplement for more effective treatment.
Quantity supplied:
60 tablets per bottle