Immunoplex®
Immunoenhancer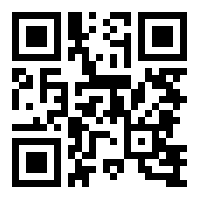 Composition:
Each caplet contains
Ganoderma lucidum (Lingzhi) extract …………………. 90 mg
Phyllanthus emblica (Amla) extract ……………………… 30 mg
Glycine soja (Soy lecithin) extract …………………………. 20 mg
Glycyrrhiza glabra (Licorice) extract ……………………… 15 mg
Morinda citrifolia (Noni) extract …………………………….. 15 mg
Allium sativum (Garlic) extract ………………………………. 15 mg
Curcuma longa (Turmeric) extract ………………………… 15 mg
Momordica charantia (Bitter gourd) extract ………… 15 mg
Zingiber officinale (Ginger) extract ………………………… 15 mg
Panax ginseng (Ginseng) ……………………………………… 200 mg
Health benefits:
◆ Immunoenhancement
◆ Nutritional supplement
Dosage:
12 years and above –
◆ For normal healthy person, it should be administered one caplet two times after meal.
◆ For immunoenhancement effect, it should be administered two caplets two times after meal.
Side effects:
Allergy and mild gastrointestinal symptoms may occur in some individuals.
Precaution:
◆ It should be discontinued one week before major surgery.
◆ Individuals with acute asthma, signs of heat, excessive menstruation or nosebleeds should avoid.
◆ Ginseng should not be taken together with stimulants such as caffeine.
Drug interactions:
◆ Anticoagulant therapy: there is a possible interaction of ginseng with warfarin and ginseng should be omitted in case of anticoagulant therapy.
◆ Monoamine-oxidase inhibitor: Ginseng may potentiate the action of MAOI by inhibiting various neurotransmitters.
Quantity supplied:
10 caplets in one blister, 3 blisters per box
Also available as 60 caplets per bottle