Hepa-B®
For chronic hepatitis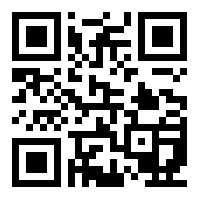 Composition:
Each capsule contains:
Phyllanthus niruri extract …………………. 48 mg
Ganoderma lucidum extract ……………. 30 mg
Glycyrrhiza glabra extract ………………… 24 mg
Eclipta alba extract ……………………………. 12 mg
Picrorhiza kurroa extract ……………………. 6 mg
Pharmacological actions:
1. Phyllanthus niruri: Phyllanthin of P.niruri blocks DNA polymerase, the enzyme needed for the Hepatitis B virus replication.
2. Ganoderma lucidum: The polysaccharides and triterpenes isolated from Ganoderma lucidum are the major active components. Those components have immune modifying activity and anti-viral effects, which indicate a possible role for Ganoderma lucidum in the treatment of chronic hepatitis B.
3. Glycyrrhiza glabra: Licorice root is a time-honoured herbal medicine in all parts of the world. Glycyrrhizin induces the body's natural antiviral compound (interferon). Glycyrrhizin suppresses the secretion of Hepatitis B virus surface antigen in patient with Hepatitis B virus.
4. Eclipta alba: Alcoholic extract of the plant shows protective effect on experimental liver damage in rats and mice. Wedelolactone is a potent and selective 5-lipoxygenase inhibitor, the inhibition occurring via extremely aggressive oxygen radical scavenging. It is widely used for the treatment of viral hepatitis B, liver enlargement, liver cirrhosis and infective hepatitis.
5. Picrorhiza kurroa: A promising anti-Hepatitis B surface antigen activity was noted in picroliv and its major compound catalpol. Picroliv also inhibited purified Hepatitis B virus surface antigens prepared from healthy Hepatitis surface antigen carrier.
Indication:
Chronic hepatitis
Dosage:
12 years and above : one to two capsules two times daily before meal for a minimum of six months
Side effects:
Hypersensitivity (e.g. allergy) has been known to occur, discontinue use.
Caution:
Decrease the dose in renal insufficiency.
Quantity supplied:
10 capsules in one blister, 3 blisters per box
Also available as 60 capsules per bottle