Collagen
Hair, Nail & Skin Health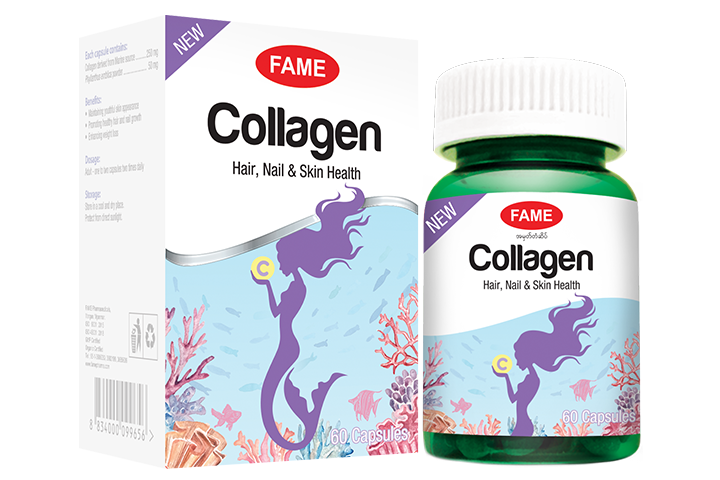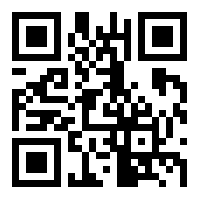 Composition:
Each capsule contains:
Collagen derived from Marine source ………………… 250 mg
Phyllanthus emblica powder ………………………………….. 50 mg
Health benefits:
◆ Maintaining youthful skin appearance
◆ Promoting healthy hair and nail growth
◆ Enhancing weight loss
FAME Collagen is a natural source of type 1 collagen peptides, a major protein that contributes more than 75% of the proteins found in our connective tissues and skin. It plays an essential role in maintaining skin tone, suppleness and elasticity. Collagen peptides contain more than 16% of essential amino acids and around 50% of glycine, proline and hydroxyproline. High contents of Arginine and Glutamic acid are also present.
Several experiments have shown that collagen peptides can be efficiently absorbed and distributed to the dermis, the deepest layer of the skin, where they can stimulate the proliferation and motility of fibroblasts; induce an increase in the density and diameter of collagen fibres; increase hyaluronic acid production and activate protection against UVA radiation. Significant results concerning increased elasticity, skin lightness and firmness were observed after 12 weeks.
Arginine is one of the most important amino acids for hair growth. It is a beneficial treatment for those with hair loss while improving blood circulation through collagen's high dynamic action. The scientific study demonstrated that the daily ingestion of collagen peptides increased nail growth and improved brittle nails.
Histological analysis revealed that collagen treatment suppressed hepatic lipid accumulation and reduced lipid droplet sizes in the adipose tissue. The findings indicated that collagen peptide has antiobesity affects through suppression of fat accumulation and regulation of lipid metabolism.
Dosage:
Adult – one to two capsules two times daily, up to ten capsules on empty stomach preferably with plenty of water
Side effects:
Feelings of fullness and heartburn may occur in some individuals.
Caution:
Those with seafood allergies should use with caution in taking collagen supplement. Stop if symptom of hypersensitivity occurs.
Quantity supplied:
60 capsules per bottle