Blueberry
Proanthocyanidin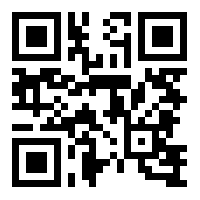 Composition:
Each capsule contains
Blueberry extract containing proanthocyanidin …………… 100 mg
Pharmacological actions:
Blueberry and hepatitis C
Proanthocyanidin (PAC) found in blueberry leaves has shown a strong effect in blocking the replication of the Hepatitis C virus, opening up a new avenue for treating chronic HCV infections, which can eventually lead to cirrhosis and liver cancer.Proanthocyanidin with a polymerization degree of 8 to 9 showed the greatest potency at inhibiting the expression of subgenomic HCV RNA.The scientific paper mentions that they reduce elevated liver enzymes which can help lower liver inflammation that is associated with many health problems.
Blueberry and Inflammation
Exploring further anti-inflammatory activity of blueberry, it was found that can reduce nuclear factor kappa B (NF-kB), this transcription factor is a key regulator of pro-inflammatory conditions. It can reduce 8-isoprostanes, this molecule reflects inflammatory status of body and peroxidation of lipid. It is effective in reducing of Monocyte Chemoattractant Protein-1 (MCP-1), one of several chemokines involved in inflammation process.
Development of cancer is associated with pro-inflammatory proteins are over-expressed and secreted by a wide variety of neoplasias (formation of tumors) such as liver, lung, gastric, pancreas. Thus, it can inhibit growth of several types of cancer cells.
Indications:
◆ Chronic hepatitis C infection
◆ Inflammation and pain
Dosage:
Under 12 years old – one capsule daily after meal
12 years and above – one to two capsules two times daily after meal
Side effect:
Well tolerated in recommended dose.
Caution:
If pregnant or breastfeeding, seek supervision from a physician before use.
Quantity supplied:
60 capsules per bottle