BioPar
Probiotics for brain health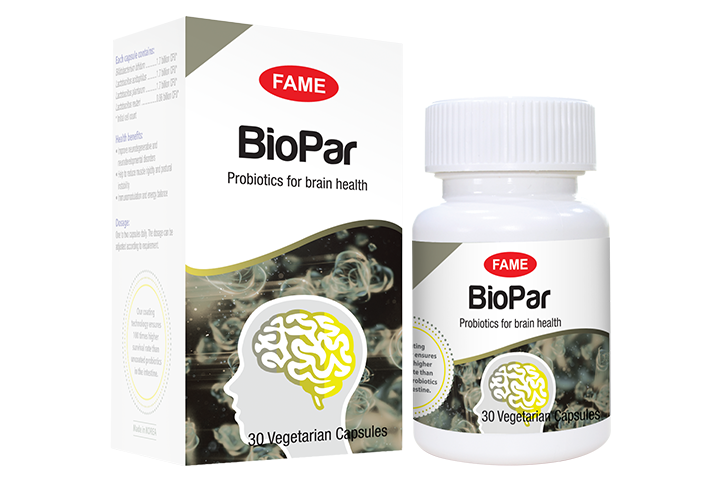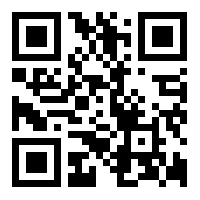 Composition:
Each capsules contains:
Bifidobacterium bifidum
…………………………. 1.7 billion CFU*
Lactobacillus acidophilus
……………………….. 1.7 billion CFU*
Lactobacillus plantarum
…………………………. 1.7 billion CFU*
Lactobacillus reuteri
………………………………. 0.86 billion CFU*
* Initial cell count
Our coating technology ensures 100 times higher survival rate than uncoated probiotics in the intestine.
Health benefits:
◆ Improve neurodegenerative and neurodevelopmental disorders
◆ Help to reduce muscle rigidity and postural instability
◆ Immunomodulation and energy balance
Probiotics, prebiotics and synbiotics influence the gut-brain axis by altering gut microbiota composition or by affecting neuronal functioning in both the enteric nervous system (ENS) and central nervous system (CNS). Studies have now proven that gut microbiota can directly or indirectly modify brain neurochemistry via various mechanisms like neural, immune and endocrine.
Supplementation of probiotics can reduce behavioral and cognitive deficits such as anxiety, depression and memory problems and improve levodopa absorption by improving GI function. It can increase neuronal membrane formation and function and reduce inflammation, affecting both ENS and CNS and reducing motor and non-motor abnormalities in Parkinson's disease. The regular intake of probiotics can significantly improve stool consistency and bowel habits.
Probiotics play a crucial role to regulate the aggregation of α-synuclein in enteroendocrine cells, production of microbial metabolites and activation of the vagus nerve in neurodegenerative and neurodevelopmental disorders.
Dosage:
One to two capsules daily. The dosage can be adjusted according to requirement.
Side effect:
Well tolerated in the recommended dose.Soft stool may occur in some individuals.
Caution:
Mixing with hot food and drink should be avoided.
Alcohol can destroy the probiotics.
Storage:
Store under 25°C, away from moisture and direct sunlight. Keep refrigerated to maintain potency.
Quantity supplied:
30 vegetarian capsules per bottle