Nephrotec®
Astragaloside IV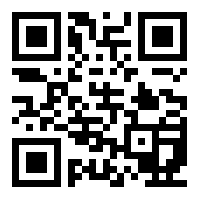 Composition:
Each capsule contains:
Astragalus membranaceus root extract 300 mg containing astragaloside IV
Phytochemistry:
Its active components are flavonoids, polysaccharides, triterpene glycosides (astragaloside I-VII), saponins and amino acids.
Scientific study:
Astragalus root extract improved renal function (serum creatinine decreased from 244±51 to 162±63 mmol/L; creatinine clearance increased from 37.8±6.2 to 53.4 ± 5.3 ml/min) as compared to the saline treated control group which was unchanged. It had been as effective as ACEI captopril to improve renal function in patients with chronic renal failure.
Effect of Astragalus on proteinuria in nephrotic syndrome has been studied in clinical trials performed in China. Astragalus injection to patients with different forms of chronic glomerulonephritis had reduced proteinuria from 2328±3157 to 1017±765 mg/day. It also ameliorated the nephrotic syndrome related dyslipidemia in these trials.
It also improved water and sodium retention in the nephrotic syndrome. It attenuated the infiltration of inflammatory cells and promoted recovery from renal ischemia reperfusion injury in rats.
Pharmacological actions:
◆ Reduction of proteinuria
◆ Enhance remission of nephrotic syndrome
◆ Maintain stable levels of eGFR
Indications:
Chronic kidney diseases such as nephrotic syndrome, diabetic nephropathy, chronic glomerulonephritis and chronic renal failure
Dosage:
Under 12 years old – one capsule daily
12 years and above – one capsule two times daily in between meals
Side effects:
Dizziness, headache and mild gastrointestinal disturbances may occur in some individuals.
Caution:
If pregnant or breast-feeding, seek supervision from a physician before use.
Combination therapy:
Astragalus membranaceus (Nephrotec®) can be used together with Angelica sinensis (Rejuvir®) for more effective treatment.
Quantity supplied:
60 capsules per bottle