Mangosteen
Natural antibiotics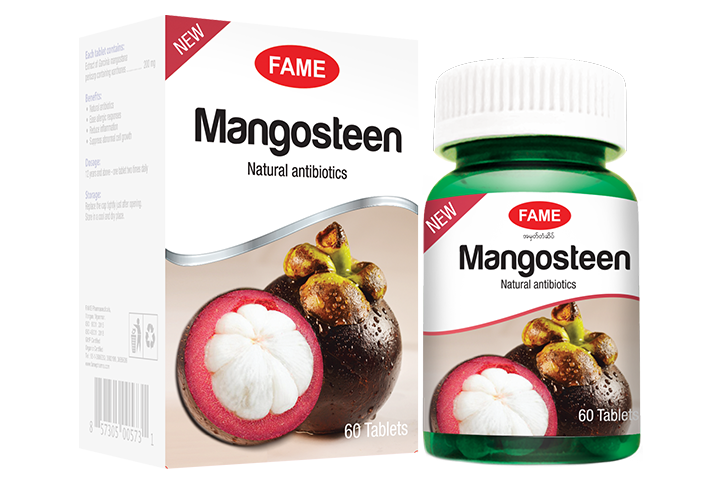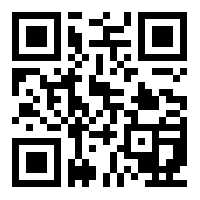 Composition:
Each tablet contains:
Extract of Garcinia mangostana pericarp containing xanthones …………… 200 mg
Phytochemistry:
Approximately 40 of over 200 naturally occurring xanthones are found in Garcinia mangostana (mangosteen). The most studied xanthones are α-, β- and γ-mangostins, garcinone E, 8-deoxygartanin and gartanin. They possess antioxidant, anti-tumoral, anti-allergic, anti-inflammatory, anti-bacterial, anti-fungal and anti-viral properties.
Pharmacological actions:
Anti-microbial activities
The extract from mangosteen pericarp has broad spectrum anti-bacterial activity against several Gram-positive and Gram-negative bacteria. S.aureus, P.aeruginosa, S.typhimurium and B.subtillis were highly susceptible to xanthones. The investigators from Gifu Pharmaceutical University, Japan showed that the anti-bacterial activity of xanthone derivatives of Mangosteen against both methicillin resistant and methicillin sensitive S.aureus. MIC of α-mangostin was between 12.5 and 50 µg/ml for bacterial and between 1 and 5 µg/ml for fungi. α- and β-mangostin and garcinone B exhibited the most potent inhibitory effect against Mycobacterium tuberculosis with MIC of 6.25 µg/ml.
Anti-allergic action
Chairungsrilered et al.(1996) determined that α- and γ-mangostin are histaminergic and serotonergic receptor blocking agents respectively. Nakatani et al.(2002) also found that mangosteen fruit extract strongly inhibited histamine release and prostaglandin E2 synthesis.
Anti-inflammatory action
α-mangostin attenuates expression of inflammatory mediators such as TNF-α and IL-6. Garcinone B interferes with activation of NF-κB. Conversion of arachidonic acid to PGE2 was inhibited by γ-mangostin which also inhibited the activities of both COX-1 and COX-2. Ingestion of a blended mangosteen juice decreased serum C-reactive protein levels.
Anti-tumor activities
The anti-tumor activities of xanthones include cell cycle arrest, suppression of tumor cell proliferation, induction of apoptosis and differentiation, reduction of inflammation and inhibition of adhesion, invasion and metastasis. At relatively low dose of mangosteen xanthones, the growth of tumors was delayed. When treated with a high dose of xanthones, tumor size gradually decreased and complete regressions occurred.
Benefits:
◆ Natural antibiotics
◆ Ease allergic responses
◆ Reduce inflammation
◆ Suppress abnormal cell growth
Dosage:
12 years and above – one tablet two times daily after meal
Side effects:
Irritation of gastric mucosa and constipation may occur in some individuals.
Combination therapy:
Mangosteen can be used in combination with other chemotherapeutic agents as adjuvant therapies to achieve increased therapeutic efficacy and minimize chemotherapy-induced toxicity.
Quantity supplied:
60 tablets per bottle