Cholecrush®
For gallstones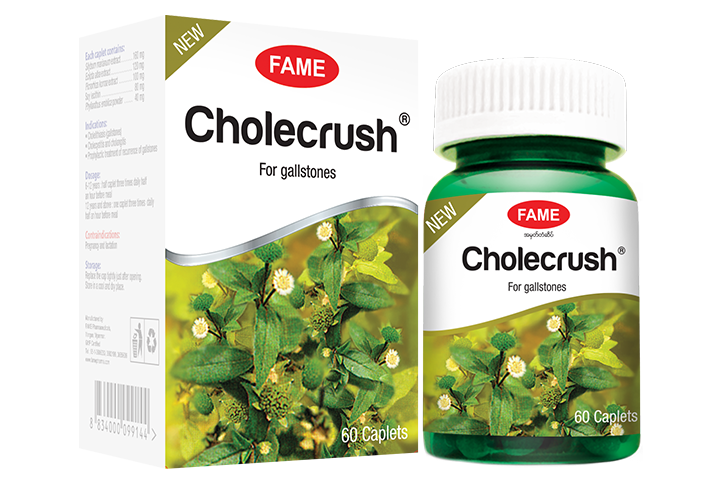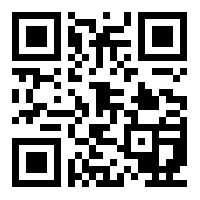 Composition:
Each caplet contains:
Silybum marianum extract ……………… 160 mg
Eclipta alba extract …………………………… 120 mg
Picrorhiza kurroa extract …………………. 100 mg
Soy lecithin ……………………………………………. 80 mg
Phyllanthus emblica powder …………….. 40 mg
Silybum marianum – Milk thistle contains the active compound known as silymarin which may help to prevent or treat gallstones via its ability to increase the solubility of the bile. It also reduces biliary cholesterol concentration and bile saturation index, thus helping to dissolve gallstones and eliminates stones that may have formed.
Eclipta alba – It contains a number of active principles such as wedelolactone, stigmasterol, β-sitosterol, and alkaloid ecliptine. They enhance liver function in fatty liver and cirrhosis. They also make the cholesterol more dissolved in the bile to prevent precipitation.
Picrorhiza kurroa – Picroliv, an iridoid glycoside mixture from Picrorhiza kurroa, reduces cholesterol levels by inhibiting an enzyme, HMG Co-A reductase, which is involved in the production of cholesterol in the liver. Low level of cholesterol in the bile may help to dissolve gallstones and prevent further stones formation.
Soy lecithin – Soy lecithin is a natural fat emulsifier. It is a phospholipid composed of phosphatidyl esters, one of which is phosphatidylcholine. Inadequate level of lecithin may precipitate gallstones. Phospholipids increase the solubility of biliary cholesterol. Lecithin and bile salts reduce the saturation of cholesterol in the bile that leads to stone formation.
Phyllanthus emblica – Natural vitamin C is important because it lowers bile cholesterol levels, decreasing the chance that cholesterol-laden bile will clump to form gallstones.
Indications:
◆ Cholelithiasis (gallstones)
◆ Cholecystitis and cholangitis
◆ Prophylactic treatment of recurrence of gallstones
Dosage:
6-12 years : half caplet three times daily half an hour before meal
12 years and above : one caplet three times daily half an hour before meal
Duration of treatment depends upon type, size, number and duration of gallstone formation.
Side effect:
Well tolerated in recommended dose.
Allergy may occur in some individuals with hypersensitivity to milk thistle.
Contraindications:
Pregnancy and lactation
Combination therapy:
It is beneficial to take Vitamin C (Nature-C®), Omega-3 fatty acid and probiotic supplements (BioFat®) which can decrease the risk of developing gallstones.
Quantity supplied:
60 caplets per bottle