Garlic Honey
Cholesterol lowering agent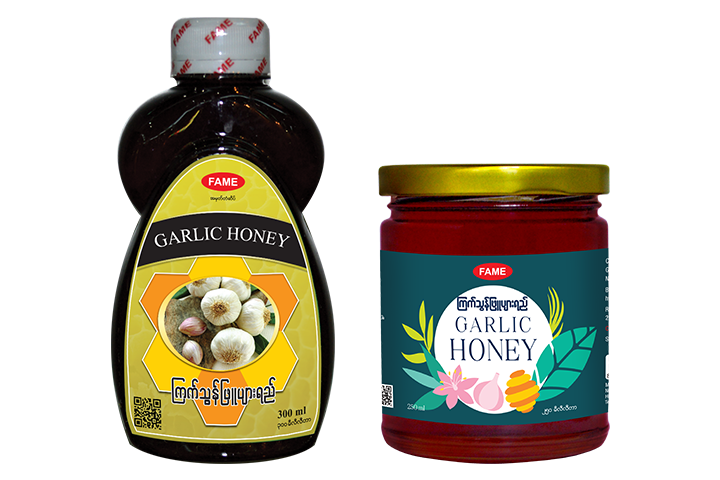 Product Description
Supplement Facts
Directions To Use
Pharmacological actions:
Garlic honey contains allicin and alliin which are beneficial for the reduction of cholesterol especially LDL. It also has anti-microbial properties.
Composition:
Each bottle contains
Garlic extract
Natural honey
…………… 60 ml
…………… 240 ml
Indications:
♦ Reduce serum cholesterol
♦ Prevent hypertension
♦ Prevent ischemic heart disease
Dosage:
2 years and above – two teaspoonfuls after meal
Storage:
Store at 15 – 25 °C.
Protect from direct sunlight.
Do not keep in refrigerator.
Quantity supplied:
300 ml per bottle