SpiruGarlic®
Natural cholesterol lowering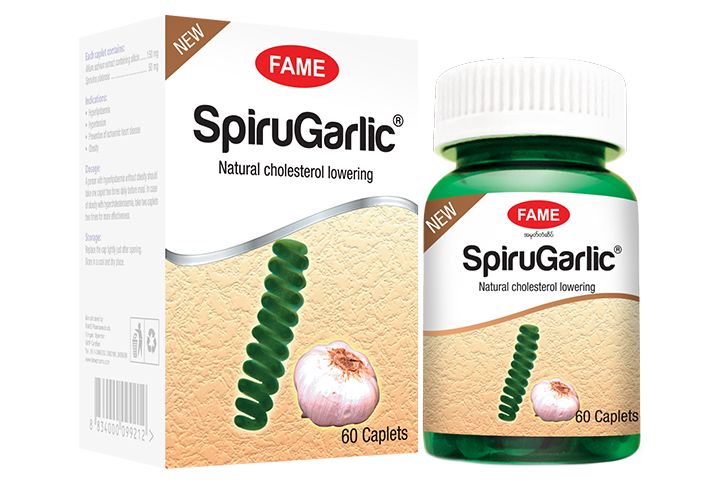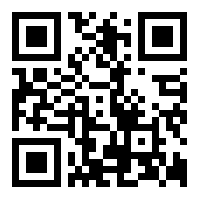 Composition:
Each caplet contains:
Allium sativum extract containing
allicin ………………………………… 150 mg
Spirulina platensis …………… 50 mg
Pharmacological actions:
Allium sativum (Garlic) has been used as a medicine since many years ago and it's recommended primarily for its ability to lower cholesterol and blood pressure in the attempt to reduce the risk of dying prematurely from heart attack and stroke. Garlic contains active ingredient allicin which has cholesterol lowering action by reducing total cholesterol and LDL markedly while raising HDL level.
Spirulina platensis is composed of protein, carbohydrate, essential fatty acid (gamma linolenic acid), vitamins and minerals and has positive effects on good health. Effect of Spirulina on lipid profile pointed out that the Spirulina has effect of lowering serum total cholesterol, LDL, triglycerides, atherogenic index and can raise the serum HDL level.
Indications:
◆ Hyperlipidaemia
◆ Hypertension
◆ Prevention of ischaemic heart disease
◆ Obesity
Dosage:
A person with hyperlipidaemia without obesity should take one caplet two times daily before meal. In case of obesity with hypercholesterolaemia, take two caplets two times for more effectiveness.
Side effect:
Hypersensitivity (e.g. allergy) has been known to occur, discontinue use.
Quantity supplied:
60 caplets per bottle