Tinospora Honey
Anti-inflammatory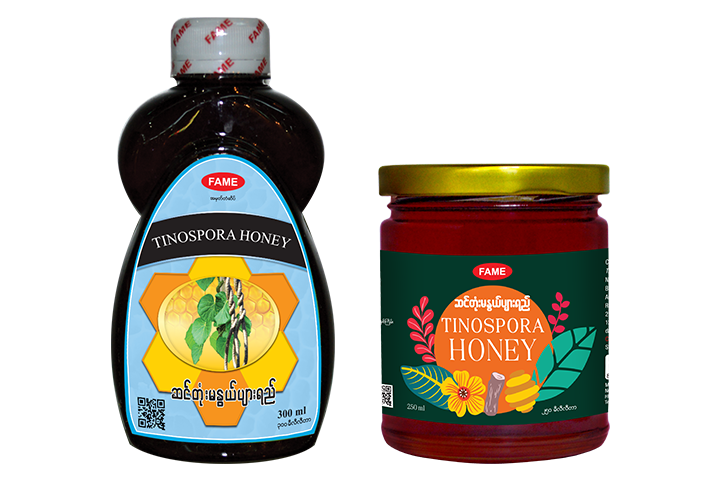 Product Description
Supplement Facts
Directions To Use
Pharmacological actions:
♦ Tinospora cordifolia contains alkaloids such as columbin, tinosporin and tinosporaside.
♦ It also contains glycosides (cordifolioside A, B and C).
♦ It serves as a natural antioxidant to slow down the aging process by enhancing the level of glutathione.
Composition:
Each bottle contains
Tinospora cordifolia extract
Natural honey
…………… 75 ml
…………… 225 ml
Indications:
♦ Anti-inflammatory
♦ Immunoenhancement
♦ Rejuvenation
Dosage:
One to two teaspoonfuls two times daily after meal
Storage:
Store at 15 – 25 °C.
Protect from direct sunlight.
Do not keep in refrigerator.
Quantity supplied:
300 ml per bottle