Resveratrol: A grape fruit extract for healthy aging!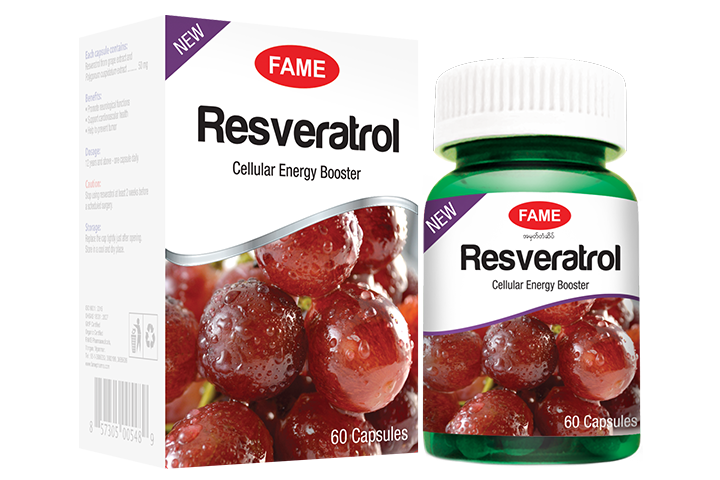 It's our honor to be announced that FAME develops one more new natural product which is called Resveratrol to support your great health by boosting cellular energy.
Resveratrol is a natural compound found in red grape skin, blueberry and some other berries. It is a powerful anti-oxidant produced by some plants to protect them against environmental stresses. It has been promoted to have many health benefits such as protecting the heart & circulatory system, lowering cholestrol and protecting against clots which can cause heart attack and stroke.
Resveratrol can be used to reduce neurodegenerative diseases as it stimulated the cellular protein called sirtuins which is a powerful antioxidant that can prevent cell damage caused by free radicals. Free radicals are caused by pollution, sunlight and natural burning fact by our bodies that can lead to cancer, aging and brain degeneration. Resveratrol significantly reduces the formation of brain plaque in Alzheimer's and other neurodegenerative diseases. Resveratrol support cardiovascular health and also help to prevent tumor by reducing cellular events associated with tumor initiation, promotion and progression. It has been found to inhibit proliferation and induce apoptosis in a number of cancer cell lines.
FAME Resveratrol contains 50 mg of extract from grape in each capsule. Take one capsule daily to promote neurological function, to support cardiovascular health and to prevent formation of tumor.