Noni Honey
Natural supplement for cancer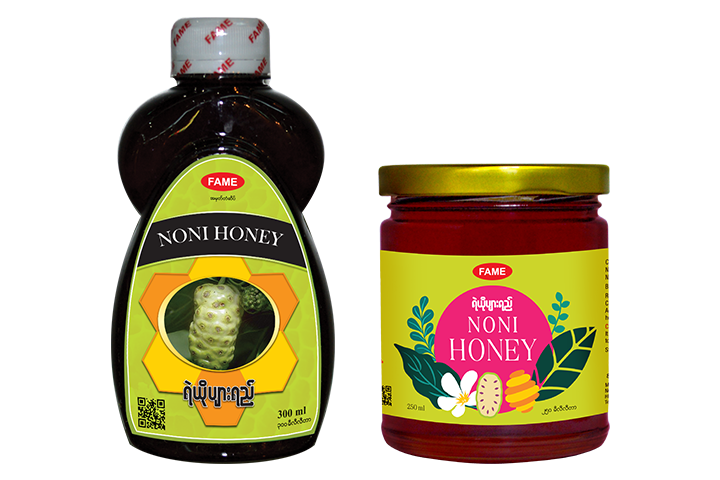 Product Description
Supplement Facts
Directions To Use
Pharmacological actions:
♦ Noni honey contains proxeronine which possesses natural antioxidant action.
♦ It is the best supplement for cancer prevention.
Composition:
Each bottle contains
Noni extract
Natural honey
…………… 60 ml
…………… 240 ml
Indications:
♦ Immunoenhancement
♦ Anti-bacterial
♦ Antioxidant
Dosage:
Child – one teaspoonful two times daily
Adult – two teaspoonfuls two times daily half hour before meal
Caution:
It should not be taken together with tea, coffee or alcohol for more therapeutic effect.
Storage:
Store at 15 – 25 °C.
Protect from direct sunlight.
Do not keep in refrigerator.
Quantity supplied:
300 ml per bottle