Medicinal Plant List of Myanmar
(Second Edition)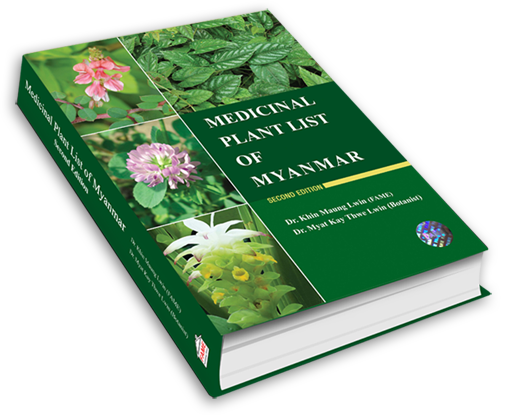 The comprehensive list of 1540 medicinal plant list featured in Myanmar, English and Botanical Name together with colorful pictures is published over by FAME Publishing House and it is our honor to announce for its release in this September 2015.
The Medicinal Plant List of Myanmar written by Dr. Khin Maung Lwin (FAME) was received a great applause in the First Edition released in 2010. And now the total plant list of 1440 from the first edition was revised and added by one hundred more plants and is handed out again.
The book offers young learners who have been studying the Botanical Medicine, Traditional Medicine, Phytopharmaceuticals, Botany, Agriculture, Complementary and Alternative Medicine (CAM) and this will be gateway to study more detail of each medicinal plant. It may also be very useful for people who want to have knowledge of Botanical Medicine.
The book describes the 1540 medicinal plants grown in Myanmar in its Myanmar common name, English common name and Botanical name including their color images. The book draws on the 20 years experience of Prof Dr. Khin Maung Lwin in the field of Natural Medicine. It also helped by many professional botanists who collect the data from corresponding research paper, by getting information from the internet and also by doing the site inspection. The book contains mainly of four chapters which is design to find easily of plants even if the reader knows only one name of Myanmar Common, English Common or Botanical name and arrange the plant pictures in A to Z series.