Mangosteen: Sweet, Juicy fruits can be used to prevent cancer!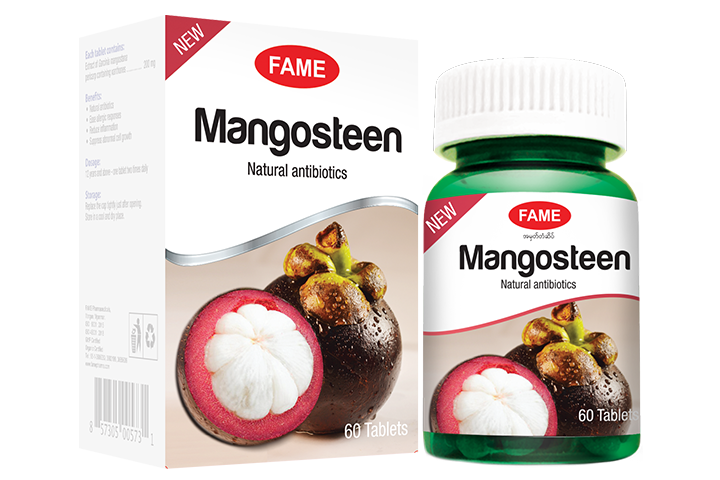 We are very glad to announce that FAME develops another cancer prevention natural product which is made from the queen of tropical fruit "Mangosteen" and now it's available in the market starting from this June 2015.
Mangosteen is rich in vitamins and minerals and it contains a class of naturally occurring polyphenol compounds known as xanthones. Xanthones has anti-inflammatory actions, anti-allergic and also has anti-cancer effect. The fruit extract stongly inhibits histamine release and prostaglandin E2 synthesis, thus it can be used for anti-allergic purposes. It also act as antioxidant which have healing properties.
The antioxidant found in mangosteen helps to prevent cancer by protecting our body from free radicals that cause oxidative stress which can lead to severe medical conditions. Antioxidant heal cells damage caused by free radicals and slow down aging process. It attenuates expression of inflammatory mediators such as TNF-α and IL-6, NF-ϰB and performs its anti-inflammatory action.
FAME has released Mangosteen to use as a natural antibiotic and in combination with other chemotherapeutic agents as an adjuvant therapy to achieved therapeutic efficacy and minimize chemotherapy-induced toxicity.
FAME Mangosteen consists of 200mg of extracted xanthones from Garcinia mangostana pericarp in each tablet.