Lingzhi Honey
Natural tonic for anti-tumor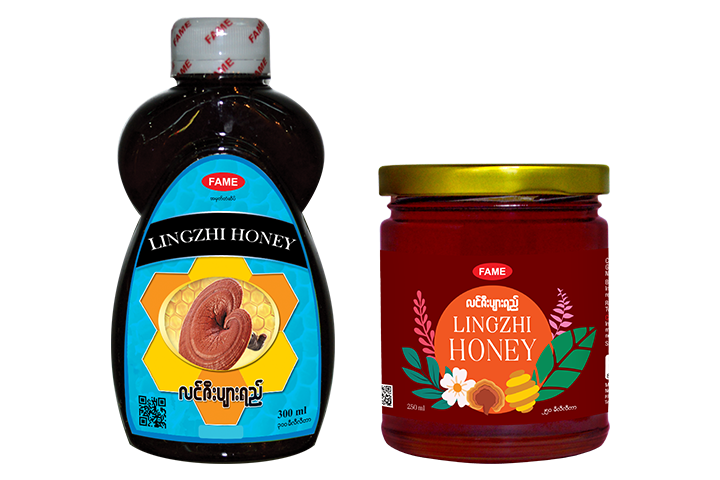 Product Description
Supplement Facts
Directions To Use
Pharmacological actions:
Lingzhi honey contains polysaccharide compounds ganoderan A, B and C which are beneficial to reduce blood sugar levels in diabetic subjects. It also contains ganoderic acid which has inhibitory effect on cancer cells.
Composition:
Each bottle contains
Lingzhi extract
Natural honey
…………… 30 ml
…………… 270 ml
Indications:
♦ Prevent metastasis of tumor
♦ Promote immunity
♦ Control of hypertension and ischemic heart diseases
Dosage:
Child – one teaspoonful two times daily
Adult – two teaspoonfuls two times daily half an hour before meal
Storage:
Store at 15 – 25 °C.
Protect from direct sunlight.
Do not keep in refrigerator.
Quantity supplied:
300 ml per bottle