Herbigesic®
Natural analgesic and anti-inflammatory cream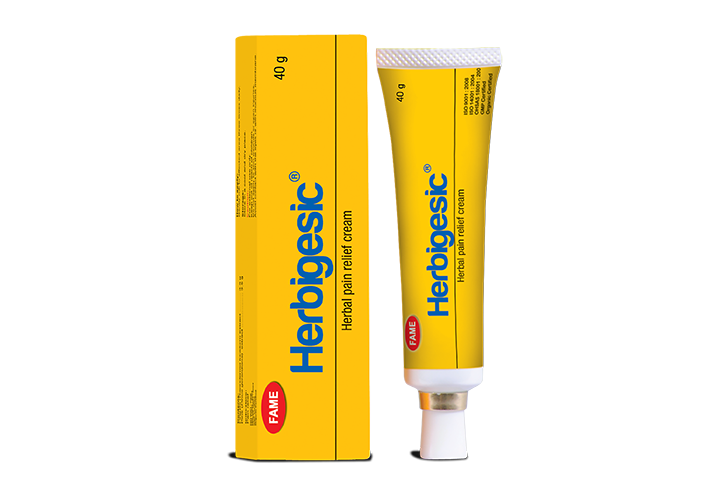 Product Description
Supplement Facts
Directions To Use
Pharmacological actions:
Tinospora cordifolia produces significant anti-inflammatory effect in both acute and sub-acute models of inflammation.
Ganoderma lucidum (lingzhi) found to be potent anti-inflammatory agent.
Pinus gerardiana (Pine) is useful for the treatment of arthritis, rheumatism, other joint problems and sprains.
Herbigesic® combines the anti-inflammatory and analgesic properties of Tinospora cordifolia, Ganoderma lucidum and Pinus gerardiana and therefore exerts potent and superior efficacy.
Composition:
Tinospora cordifolia extract
Ganoderma lucidum extract
Pinus gerardiana extract
…………… 3.5 g
…………… 3.5 g
…………… 3.5 g
Indications:
Treatment for arthritis, tendosynovitis, arthralgia, myelgia, neuralgia and traumatic inflammation of the muscles.
Dosage:
Gently rub to affected area usually three times daily.
caution:
For external use only
Keep out of reach of children.
Do not apply to skin wounds or open injuries.
Avoid contact with eyes or mucous membrane, rinse with plenty of clean water if accidentally contact with these areas.
Stop application if any allergy occurs.
Quantity supplied:
35 g per tube