Foods from your kitchen and their health benefits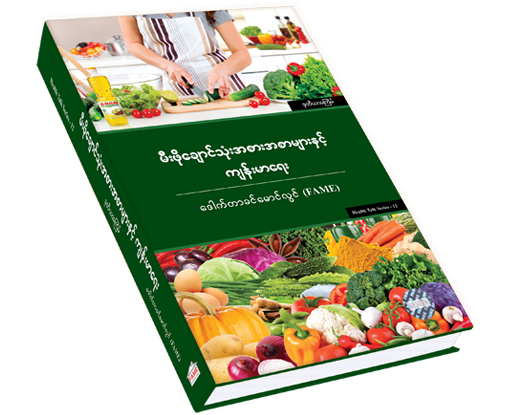 FAME has been doing the Health Education programs via Television for more than (10) years with the purpose of giving education to the public about health knowledge. We are very pleased for releasing this "Foods from the kitchen and their health benefits" in this December 2015 to give awareness to public of how the food that we are eating everyday has effects on our health if we cook in the right way and the fact that we should avoid which can lead to losing their nutritional values.
In one home, the kitchen is the main supportive area for the health of family who lives in that house.
If we could able to prepare healthy dishes without losing their nutritional value, we could be able to prevent the world's leading diseases such as Diabetes, Hypertension, Obesity, Heart disease and all kind of cancers.
In this book, you could find the brief history of each (20) kinds of food, brief description and types, detail information of nutritional values and their beneficial effects on health, daily consume amount, the way of storage and the cooking in the healthiest way. The (20) kinds of food in this book include garlic, onion, ginger, turmeric, chilli, pepper, tomato, tamarind, potato, bitter melon, cabbage and cauliflower, soybean, beans, pumpkin, egg, drumstick, carrot, star anise, djenkol bean and monosodium glutamate. By studying how to cook the foods in the right way, housewives and cuisiniers will be able to create the best dishes and the healthiest one for their family.