Donations for Flooding in Myanmar: FAME made a donation of 14 million kyats for Myanmar people who was suffered by severe flooding.
Heavy monsoon rainfall in July 2015 leads to severe flooding and 12 of the country's fourteen state has affected. This rains destroyed our farmlands, roads, rail tracks, bridges and houses. FAME founder and all the employees made a donation at Ayeyarwady region and Bago region and we donate medicines, rice, cooking oil, sardines, biscuit, instant noodle, blanket and cash as well by our active SA members who went to the affected regions and encourage to the people by direct contact. It is such a delight to take part in this donation if we could take away a little bit of their pain for a little while.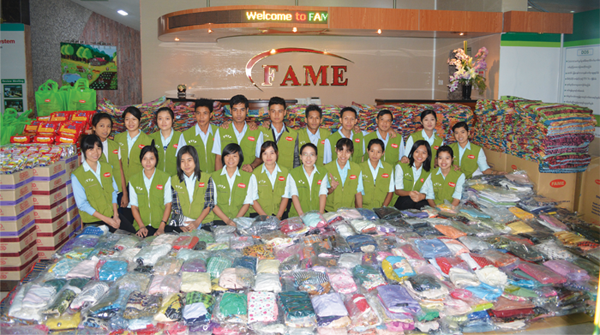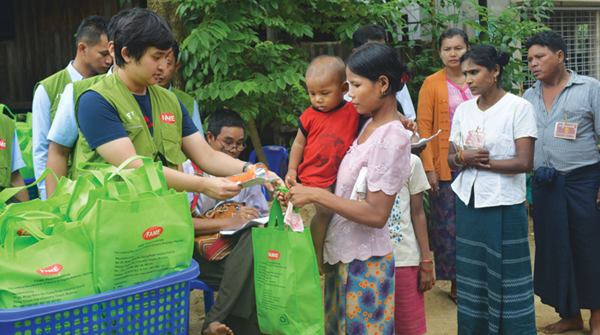 On 28th of August 2015, FVTF ( FAME Volunteer Task Force ) aid to the communities affected by the widespread floods in Dar-Ka village, near Pathein, Ayeyarwady region. This is our 2nd time donation for the disaster people suffered by flooding. Our donations include rice, oil, salt, biscuit, instant noodle, blanket and torch light for 5 million kyats.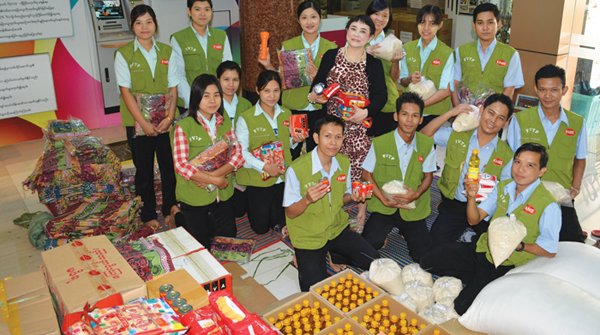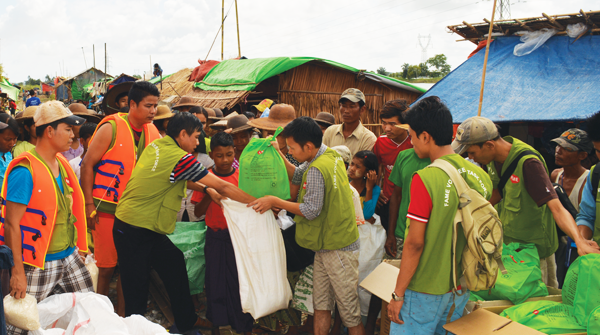 We, FAME pharmaceuticals, did the 3rd time donation for the people who were suffered by the severe flooding in Myanmar which is occurred in July of this year. Our FVTF (FAME Volunteer Task Force) went to the affected area at Ingapu township in the Ayeyarwady division early in the morning of 20th of September, to give support to the affected people directly. We donated rice, cooking oil, beans, sardines and instant noodles worth about 5 million kyats.