Chamomile
Apigenin 50 mg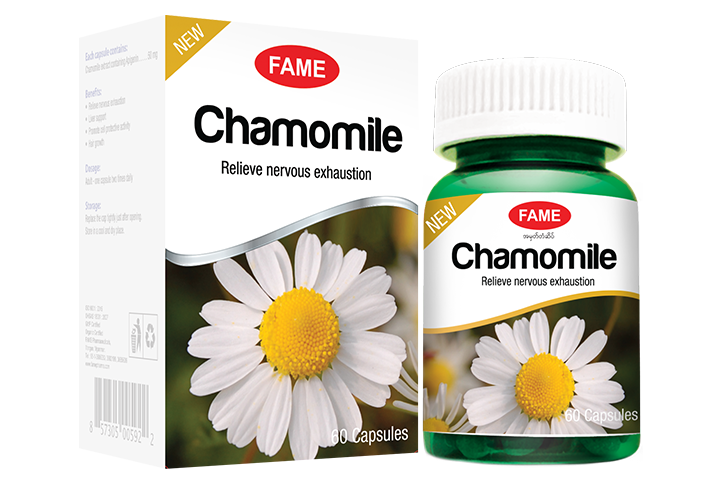 Product Description
Supplement Facts
Directions To Use
Pharmacological actions
♦ The flavonoid apigenin inhibits hepatitis C virus replication in chronically infected patients by decreasing mature micro RNA 122 levels, that is essential for the stability and propagation of HCV RNA.
♦ Apigenin is described as a non-mutagenic bioflavonoid and has significant chemopreventive activity against UV radiation, inhibiting human leukemia cells growth and cancer cell signal transduction, inducing apoptosis, act as anti-inflammatory and anti-spasmodic agent.
♦ Apigenin can exert a neuroprotective effect against excitotoxicity and prevent calcium build-up in neural mitochondria.
Benefits:
♦ Relieve nervous exhaustion
♦ Liver support
♦ Promote cell protective activity
♦ Hair growth
Composition:
Each capsule contains
Apigenin from Chamomile extract …………… 50 mg
Dosage:
Adult – one capsule two times daily
Quantity supplied:
60 capsules per bottle