Chamomile: Let's prevent cancer by taking chamomile, the richest sources of Apigenin.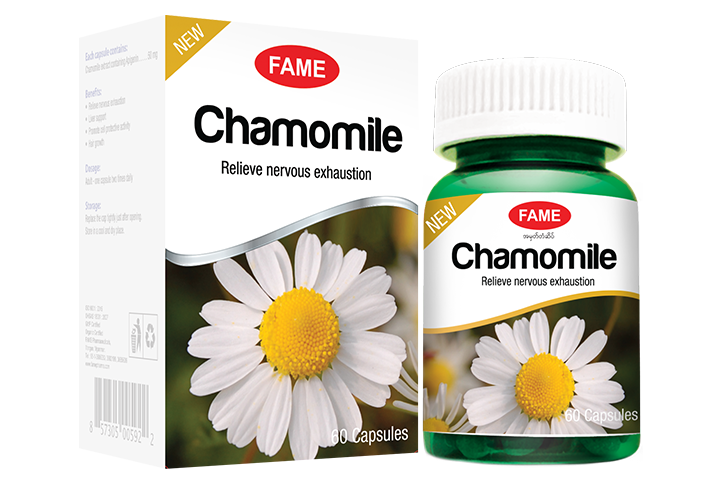 It's our pleasure to announce that FAME successfully developed Chamomile which can be used to prevent various types of cancer and in patient who is suffering hepatitis C in order to inhibit progression into liver cancer. It can be available in the market starting from this June, 2015!
Chamomile has been used as a traditional medicine for thousand years to calm anxiety. Chamomile flowers are a common ingredient in teas & used as a flavoring agent in foods and drinks.
Apigenin, an extract of chamomile is a bioflavonoid compound which is found in a wide variety of plants & herbs and contains
the highest concentration in chamomile herb, parsley and thyme. Apigenin has high selective to induce selective apoptosis of cancer cells and act as anti-inflammatory to a degree. And it also inhibits the cancer cell signal transduction and the cells growth which may promote some tumor. Apigenin can reduce oxidative stress and can exert a neuroprotective effect. By increasing the efficacy of increasing hepatic detoxification enzyme efficacy, it can be used for the purpose of liver support.
FAME Chamomile contains an extract Apigenin 50 mg from chamomile herb.