Aloeheal®
Herbal moisturizing cream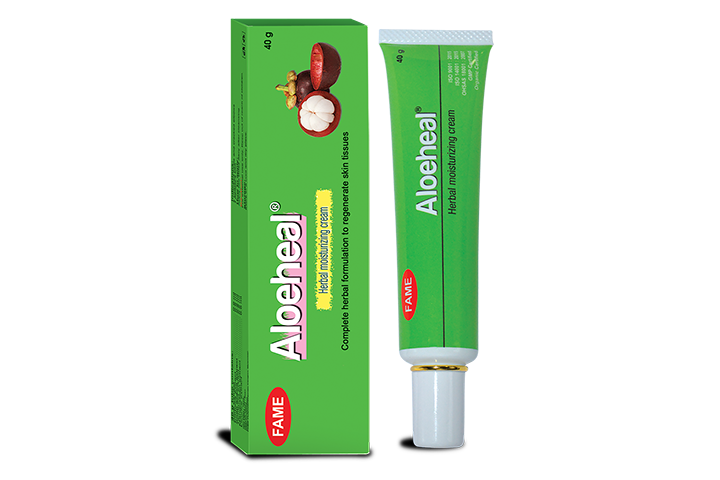 Health Benefit
Supplement Facts
Directions To Use
Pharmacological actions:
♦ Aloe contains polysaccharides and magnesium lactate which moisturize the skin and prevent dryness.
♦ Emblica is enriched with vitamin C and phenolic compounds which can remove the dead cells of the skin, whilst regenerate the skin.
♦ Acacinin present in soap acacia smoothens the hard and thickened area of the skin.
♦ Tartaric acid from tamarind reduces skin irritation and soothes the skin.
♦ Mangosteen contains xanthones which support cell activity and reduces inflammation.
♦ Glabrene from licorice can whiten the skin and soften the dry parts.
Composition:
20 g tube contains
0.4 ml each extract of: Aloe, Emblica, Soap acacia, Tamarind, Mangosteen, Licorice
Indications:
♦ Cracked heels and cracked elbows
♦ Athlete's foot
Dosage:
Apply two times daily after cleansing.
Caution:
For external use only
Keep out of reach of children.
Stop application if any allergy occurs.
Quantity supplied:
20 g per tube